Douglas Design District is Born...
Bill Jackson, owner of ABODE Venue, Furniture Options and ExecuStay Midwest, first envisioned the Douglas Design District in January 2007 after visiting several towns with dedicated Design Districts. Bill thought it was a fabulous idea and wondered if Wichita might have a place for a Design District. After driving up and down East Douglas, he saw just how many design related businesses are located in this historic part of Douglas from Washington to Glendale. (The boundaries were chosen because Washington is the official end of the Old Town District and Glendale encompasses all the local and unique businesses at Douglas & Oliver: including Lincoln Heights Village, founded in 1949 and Wichita's very first shopping center).
In February 2007, Bill invited all the property owners and merchants to discuss the idea. There was a huge turnout, everyone loved the idea and the Douglas Design District was born.
The initial years were focused on working with the city to create the East Douglas Improvement Plan, get new custom bus stops, and basically get on the cities radar. DDD has always had a GREAT relationship with city officials because we've been so proactive to get things done. New businesses started to pop up in the District and the DDD was cited as one of the reasons they located in the district.
DDD had a big year in 2010. Several public initiatives and events were created as cooperative efforts with Wichita Downtown Development Corporation, Old Town and Historic Delano District. Including "I Bike Douglas" (which then went to new levels when The Bicycle Exchange started "I Bike ICT"). Later that year, founding board members Monica Smits from Aspen Boutique and Karen Cundiff from ABODE Venue, worked with Ann Keefer (now with Wichita Festivals) and the Wichita Downtown Development Corporation, along with the help of Kelsey Metzinger from Bungalow 26 in the Historic Delano District to create 2nd Saturday to encourage Wichita to "Shop Douglas. Shop Local". 2nd Saturday has been expanding ever since and now includes one of the best artisan markets in the city: The Workroom's 2nd Saturday Artisan Market located at 1st & Cleveland.
In January of 2012 the beginning of the current renaissance for DDD began when we were chosen by the city for a pilot program called Better Block. The event was held in April of 2012, and we transformed the district between Hydraulic and the I-135 overpass into a vibrant, cool version of what we hope DDD will one day become...and is getting closer to every day! We created crosswalks between Donut Whole and Tanya's; crafted furniture out of packing crates (Donut Whole still uses them to this day in front of their door). We created expanded outdoor eating areas, angled parking, we had food vendors and pop-up shops, music, dancers, art and more! This was also the first time we attempted adding art to the district with the mural on the side of Building Controls and Services in the Donut Whole parking lot.
BETTER BLOCK PROJECT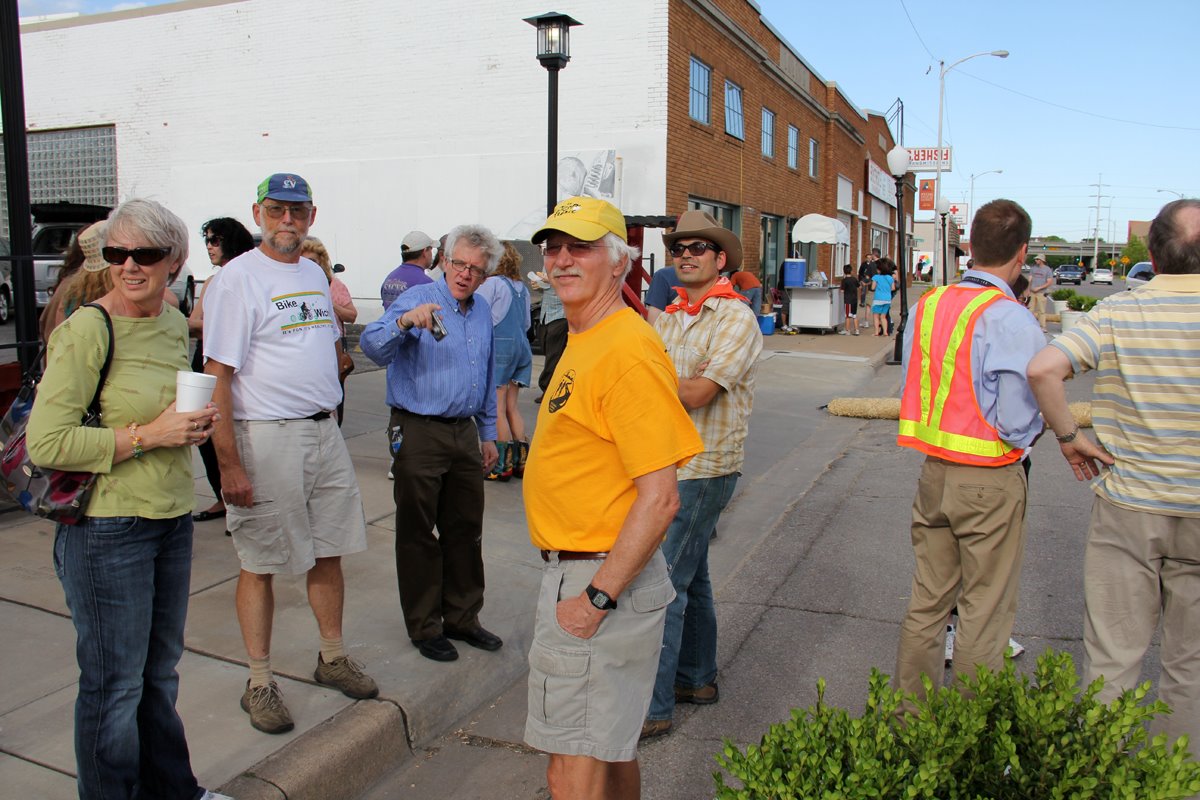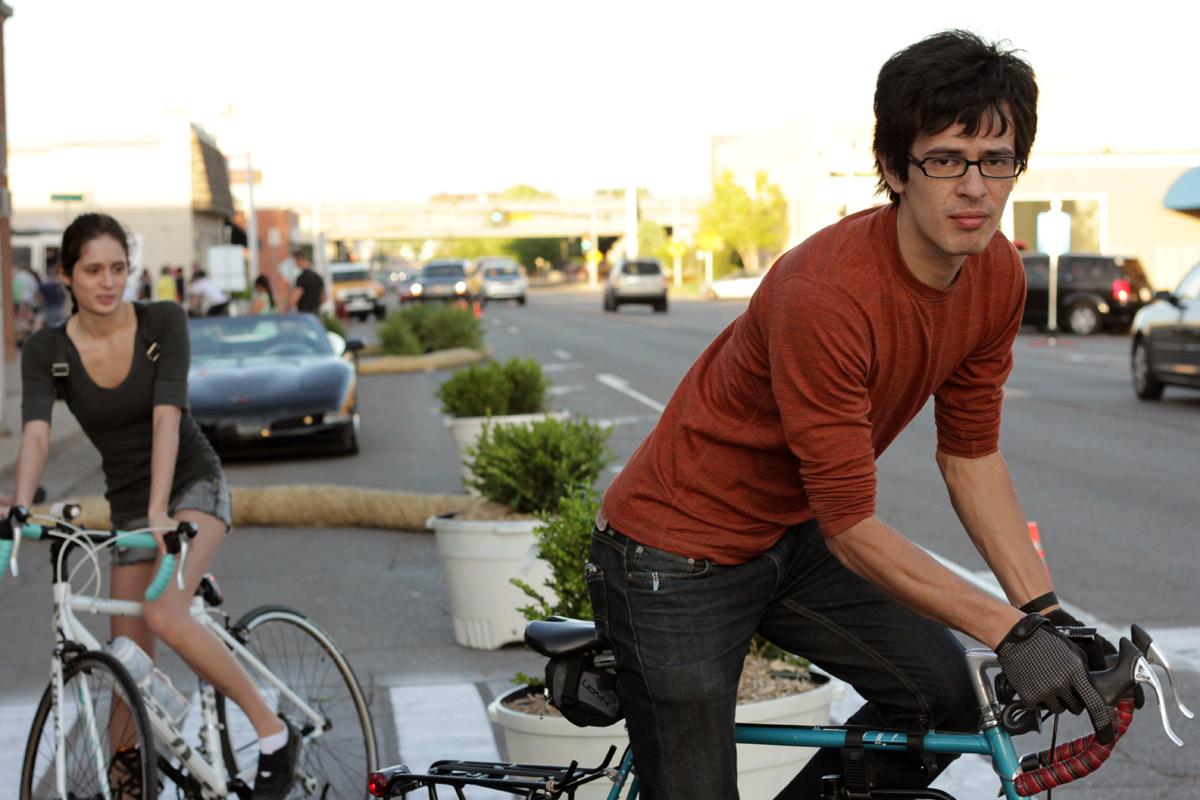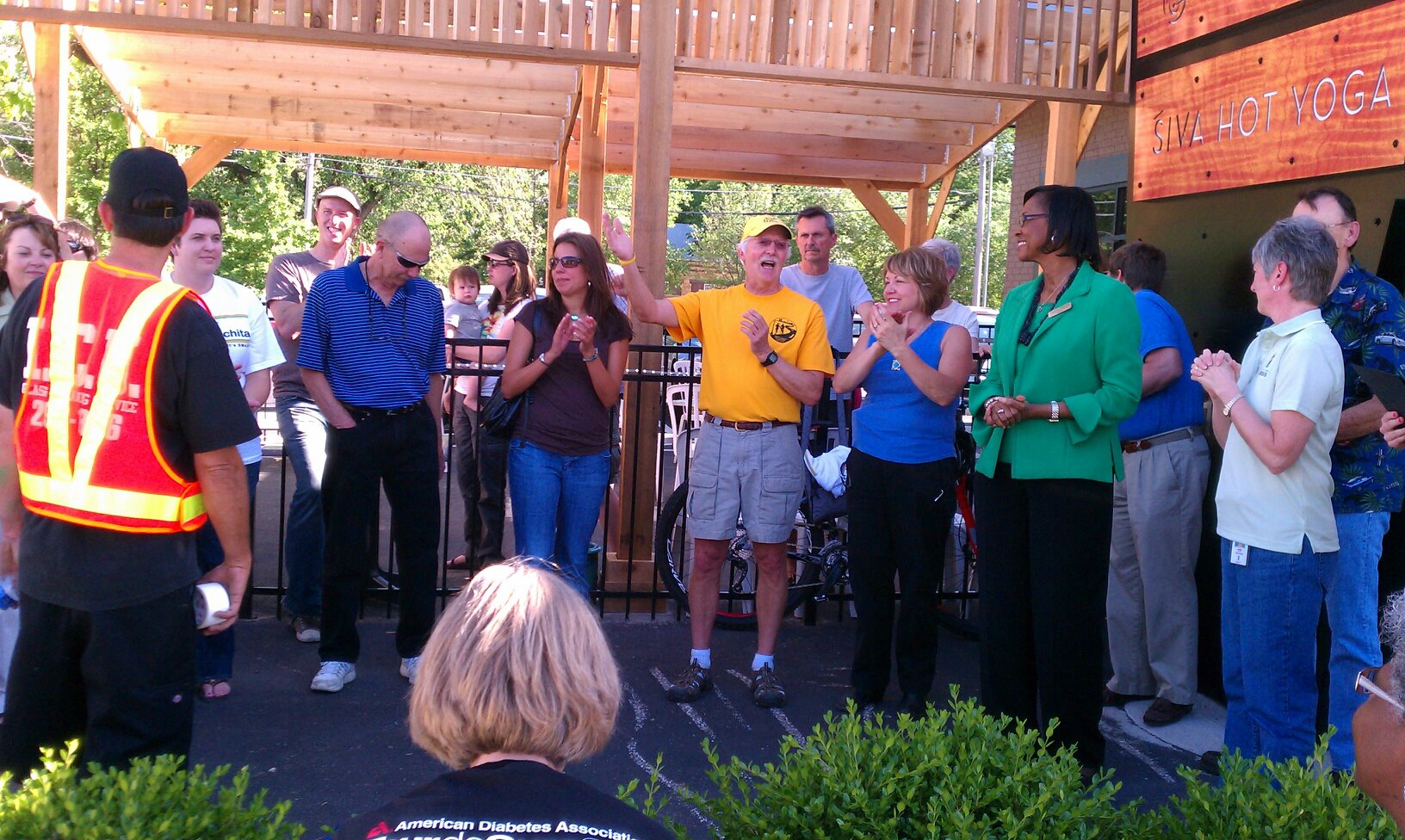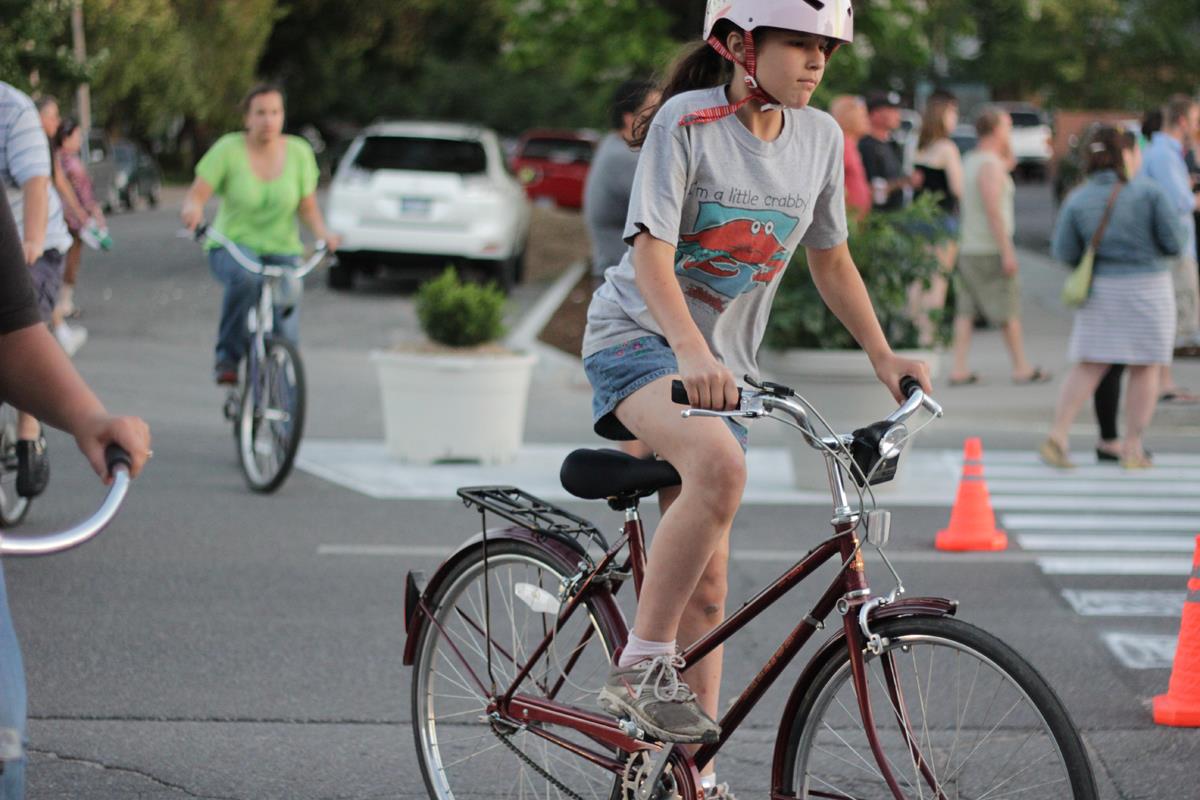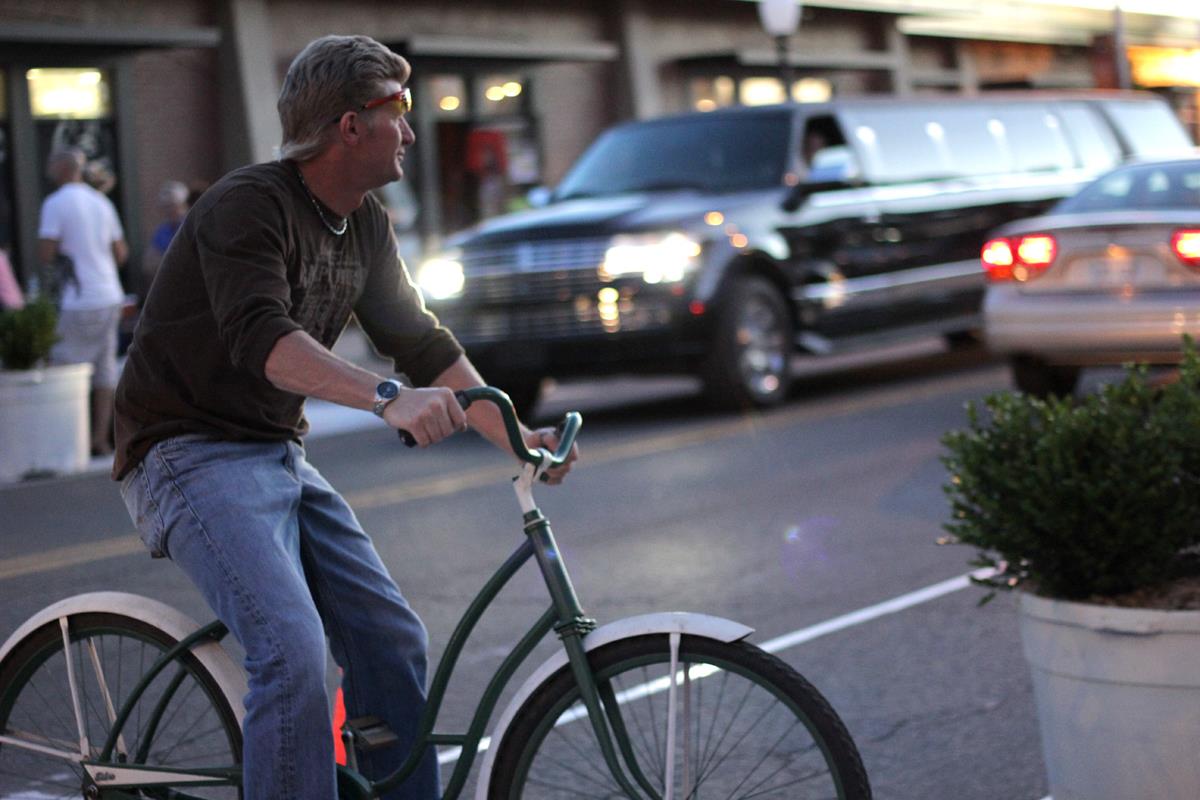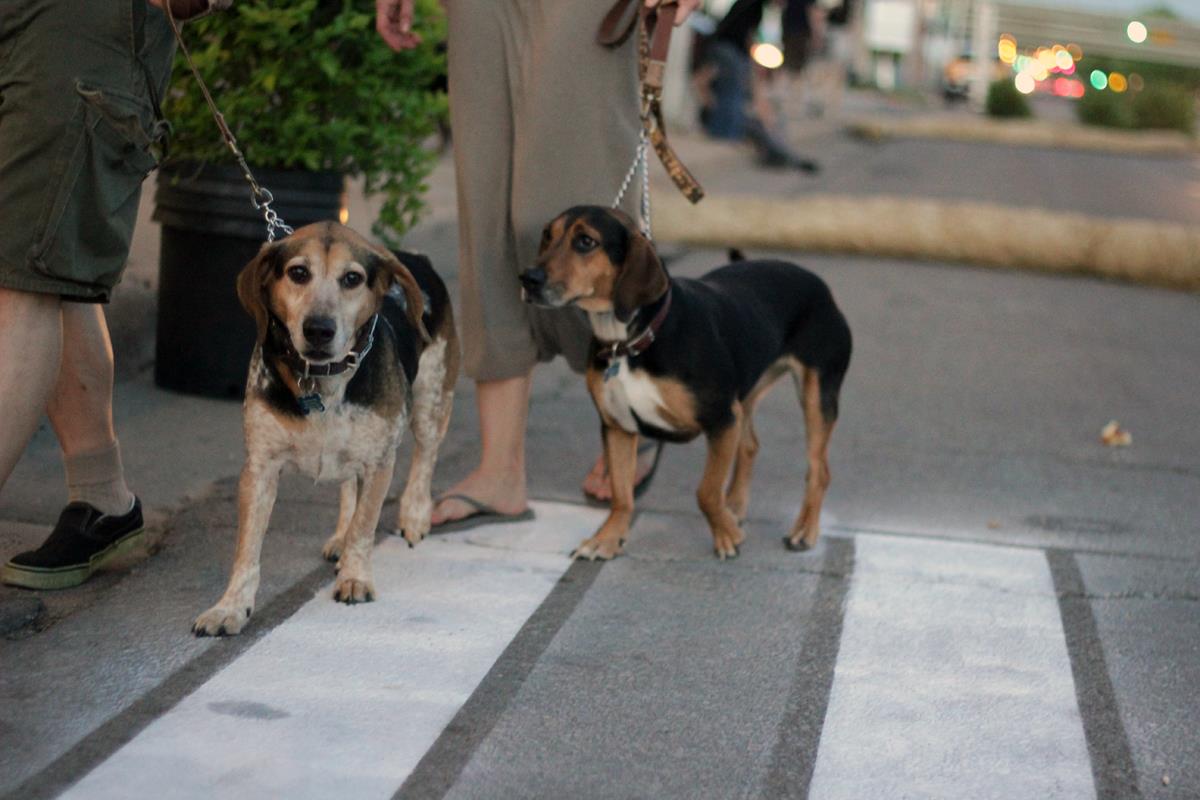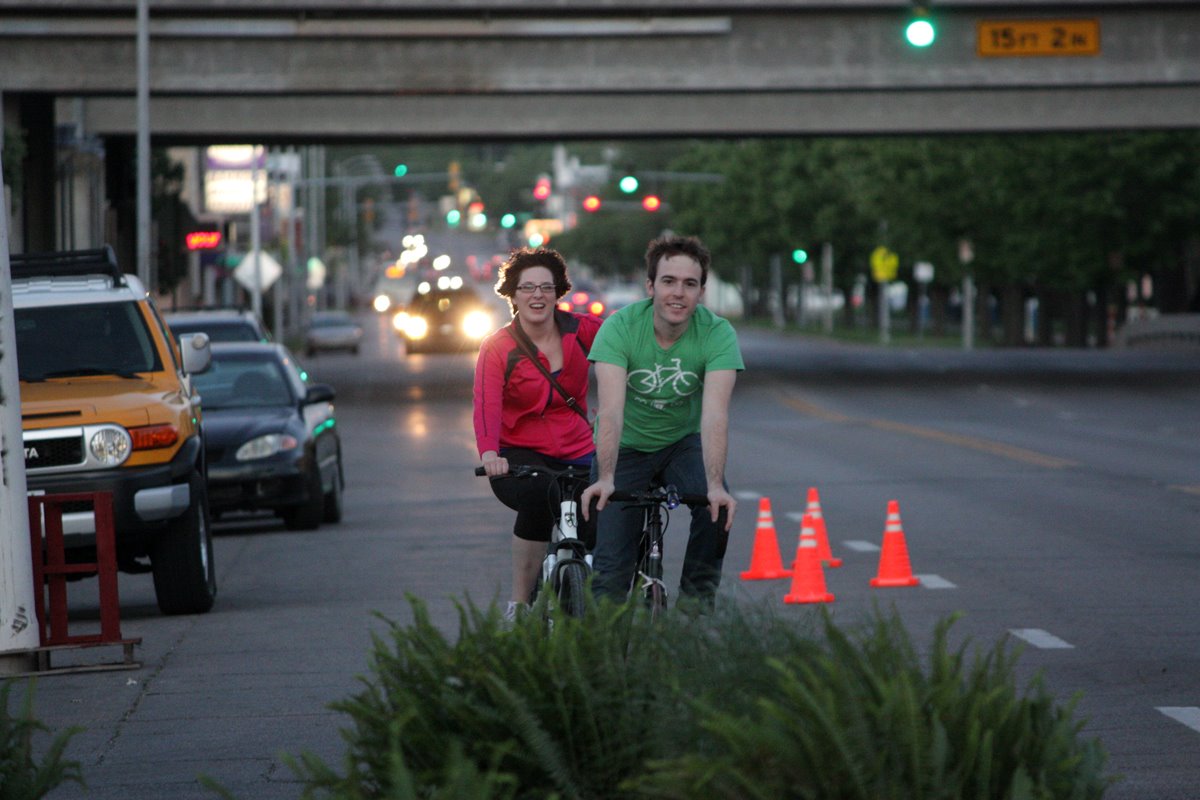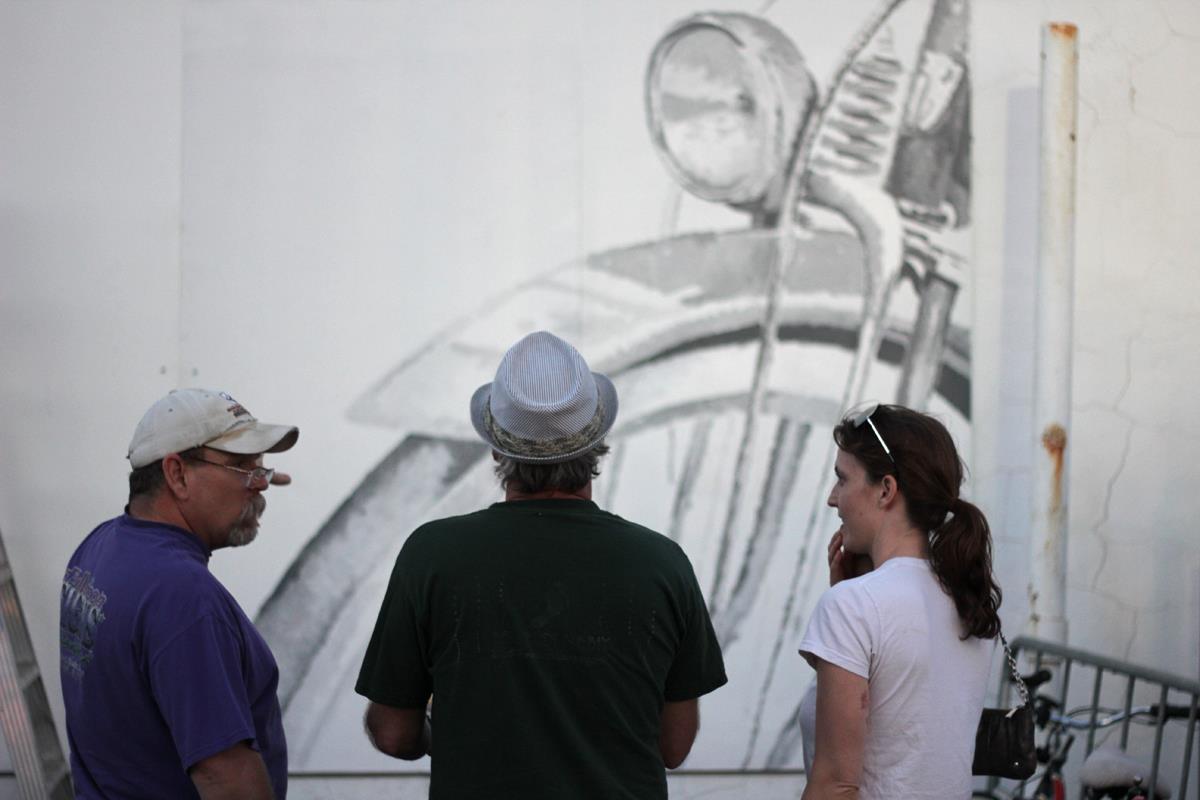 The enthusiasm and energy first created by the Better Block project was really the jumping off point for where we are today.
Our board of directors expanded, adding many of the young entrepreneurs with new small businesses in the area. Fresh ideas and a new sense of purpose followed. During a trip to California, founding board member Karen Cundiff, brought back photos of a design district that had transformed their buildings, sidewalks and streets with paint. Janelle King, owner of The Workroom and current President of DDD, took the ideas and RAN with them!!! She came back to the next meeting and said: "I can make this happen!" and she did. That was the start of our most successful and impactful initiative to date...Avenue Art Days.
AVENUE ART DAYS